Build and grow with trusted
LEAN ON ME IT SECURES THE WOLRD's data-driven organizations in every industry
We've partnered with multiple managed soc (security operations center) providers to offer a solution for any size organization.
SOC-AS-A-SERVICE is a flexible component modular-based security service that is a managed extension of your organizations team. It acts as a security partner that is dedicated to keeping your organization and assets safe.
Security operation centers (SOC) are staffed by security analysts and engineers. A SOC normally revolves around a security and incident event management system (SIEM) which ingests log data from different devices and then alerts on suspicious activity. SOC-AS-A-SERVICE provides enhanced and sophisticated managed detection and response services utilizing multiple leading technologies to provide complete and holistic coverage of your security needs.
We provide advanced security for advanced threats
Zero Trust for Endpoint Security
Allow what you need, and block everything else... including ransomware.
More then 80% of all attacks involve credentials use or misuse in the network. Furthermore, ransomware attacks are up 20% since 2019, with an attack every 11 seconds. Most attacks are not targeted at you, but rather blind attempts sent out in mass or waiting for you to make a mistake and click on a link you shouldn't.  Zero Trust endpoint protection is a defense solution that will lock down your computer and prevent unwanted changes. 
We install an application on your workstations that prevents software from making changes they shouldn't, effectively a ransomware protection. We let the system learn normal behavior for up to a month, then lock things down. If someone tries to install something new or an application attempts to access something that was not originally permitted, it blocks it. If the user wishes to move forward they may select an option to alert our team and we can review/allow it.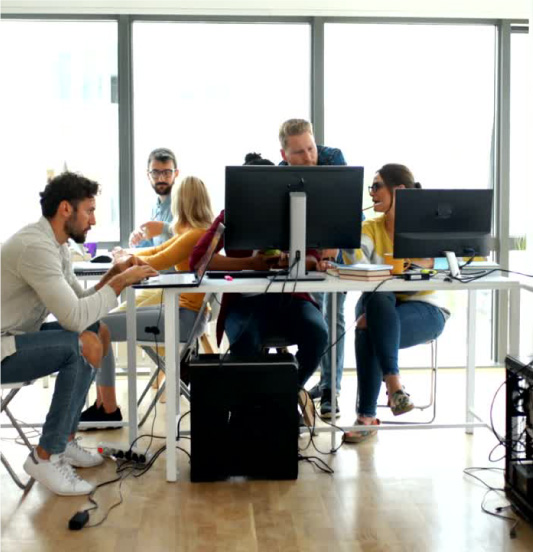 Proactively protect infrastructure, people and digital assets across your organization with relevant, actionable dark web intelligence.
With continuous, automated monitoring of your company's dark web footprint including domains, networks and assets, you can identify external threats and prevent them before they impact your business. 
Our service monitors the business domain and employees personal emails. It alerts the users if their account credentials have appeared on the dark web, encouraging them to change their password.
Your trusted consulting partner
Lean On Me IT Provides high-end cyber security consulting services and incident response support for all organizations