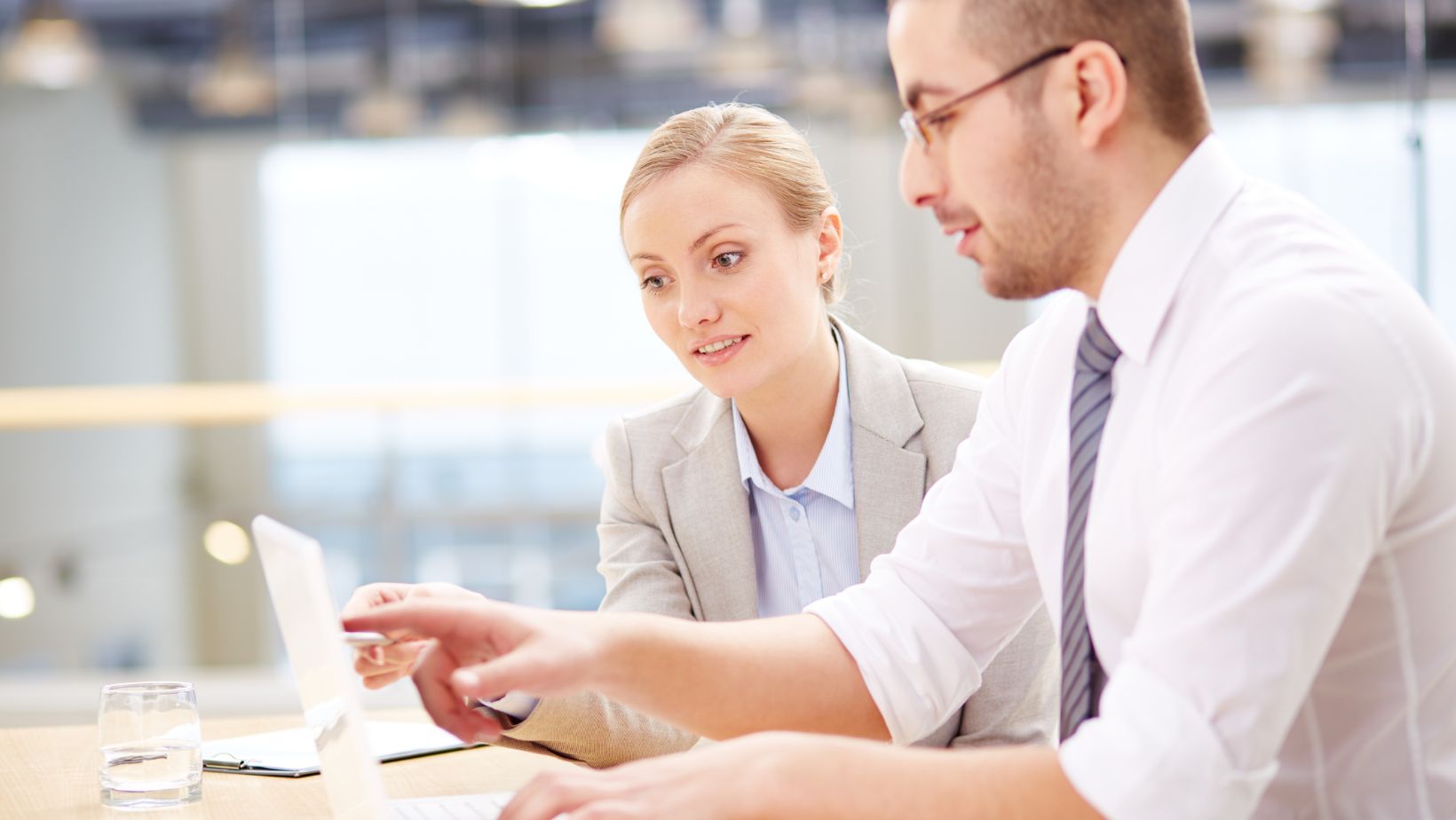 Network Management & Support
Together, we'll design a plan that fits your current state while being adaptable as your company grows.
Advanced networks and powerful technology aren't just for big companies anymore.
Technology for businesses of all sizes
Today, small businesses have access to the same advanced technology as larger companies. 
Organizations of all sizes rely on Lean On Me I.T. to provide expert care for their core network infrastructure. We provide small businesses with the same tools, solutions, and strategies as enterprise size businesses through our network management and support services.  By doing so, you can develop business strategies and drive success in ways that would have been unimaginable otherwise.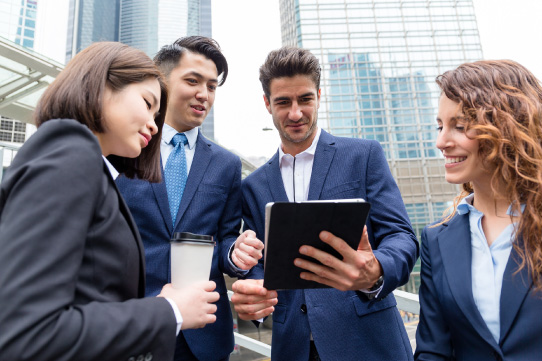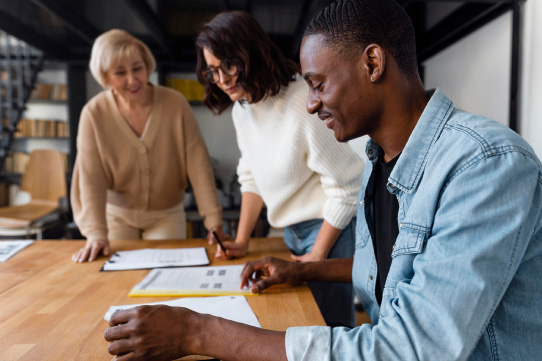 With Lean On Me I.T. managing their network, small businesses can experience optimized performance and take full advantage of cutting edge technology. We'll get you set up, then maintain your systems while you focus on your core business operations. While you take care of your own clients, we'll keep your network strong by monitoring your firewalls, routers, switches and wireless access points.
Lean On Me I.T.'s network management and support plans are customized for the unique needs of each of our clients. Since no two businesses have the exact same needs, goals and plans, we know network management is not "one size fits all".
In fact, the only thing that never changes in our dedication to service. We believe in breaking down barriers by giving our clients access to the same technology as the largest corporations and giving the same level of dedication, commitment and support to every client.
As we begin to work together, Lean On Me I.T. will meet with you to discuss your current needs, challenges and goals, as well as your companies outlook for the future. Let Lean On Me I.T. assess your network infrastructure and work with you to achieve the optimal arrangement for your unique operation. Together we'll design a plan that will fit you now while supporting your growth.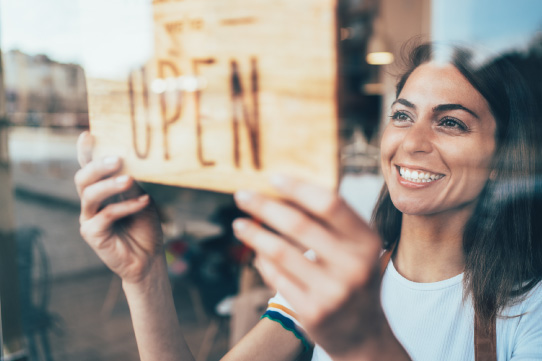 What is Network Management?
No matter the size of your network, it's important to ensure everything is operating as it should and respond accordingly if/when needed. As a companies network grows the network complexity also grows.  While many think of network connected devices as only their computers, todays modern workplace has a number of different devices connecting both wired and wirelessly.  In addition to your computers, your phones, surveillance system, thermostats, TV's and other smart devices all connect through the network.  All of these different devices connecting to the network need to be managed accordingly to ensure they operate as desired without impacting other devices and while keeping your users secure.
Network management can look different for each organization depending on your company size, the types of devices in use, the security policies in place and even the brand of your network equipment.  Among the key components of network management are the following:
Monitoring/Alerting of network hardware
End user network experience reporting
Network Maintenance including patching
VPN User access management
Network threat protection management and response
Traffic Shaping / QoS Monitoring and management
Network management is an important component of modern I.T. operations and service delivery. Over time, as networks grow, new applications and services are added. Additionally, as configurations shift, there can be an effect on the network.  Our network experts monitor and maintain the network, ensuring overall reliability, availability and performance.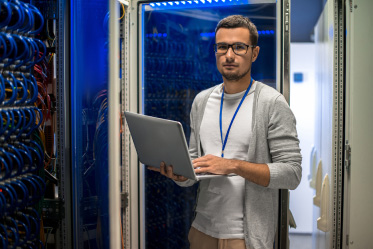 The importance of network management
The principal objective of network management is to ensure your network infrastructure runs efficiently and smoothly. By doing so, it achieves the following objectives:
Minimizes costly network disruptions
Network disruptions are expensive. Depending on the size of the organization and nature of the affected processes, businesses could experience losses in the thousands of dollars after just an hour of downtime.
This loss is more than just the direct financial impact of network disruption – it's also the cost of a damaged reputation that makes customers reconsider their long-term relationship. Slow, unresponsive networks are frustrating to both customers and employees. They make it more difficult for staff to respond to customer requests and concerns. Customers who experience network challenges too often will consider jumping ship. 
By studying and monitoring every aspect of the network, network management does multiple jobs simultaneously and allows our network team to  respond to network performance challenges often before your users notice.  This prevents your team from playing "IT" and ensures any challenges are addresses as quickly as possible to ensure team productivity.
Improved Network Security
Modern firewalls can identify and respond to cyber threats before they spread and impact user experience.  Like any good cyber security solution, constant monitoring and adjustments are required to ensure the highest level of protection without negatively impacting your users.  In addition to overall threat protection our network management plan ensures best practice standards and compliance requirements are met. 
Effective network management provides a comprehensive view of your infrastructures performance and allows for appropriate action.
Network administration includes the inventorying of network resources such as servers, switches, access points, computers, phones and IoT devices. With this information in hand, we can constantly monitor and make adjustments to ensure the best performance for each type of device.
Network operations ensures the network works as expected. Including monitoring network activity, identifying problems and remediating issues.  Our goal is always to identify and address problems proactively. 
Network maintenance including security patches and feature will be performed regularly on firewalls, switches and access points. This ensures your equipment stays secure, your threat protection services are up to date and any new features to increase performance are received and implemented. 
Find the right network management partner
Lean On Me I.T. is committed to providing the highest level of support for your business. As your network grows, our support will grow with it.
As your business grows, so does the technology needs like workstations, wireless devices, and phones. How do you stay on top of it all? Adding even one well-trained networking expert to your team might be cost prohibitive, but with Lean On Me I.T. you'll have experts who are experienced in designing and supporting sophisticated networks. 
We see it as our mission to provide you with the network infrastructure and technology foundation that will allow your organization to thrive. Network management is our area of expertise; let us use our knowledge to enhance the work you're doing in your business.